Hello!
¡:D!
I was cleaning up an EEG file using ICA, when I noticed some curious thing happening: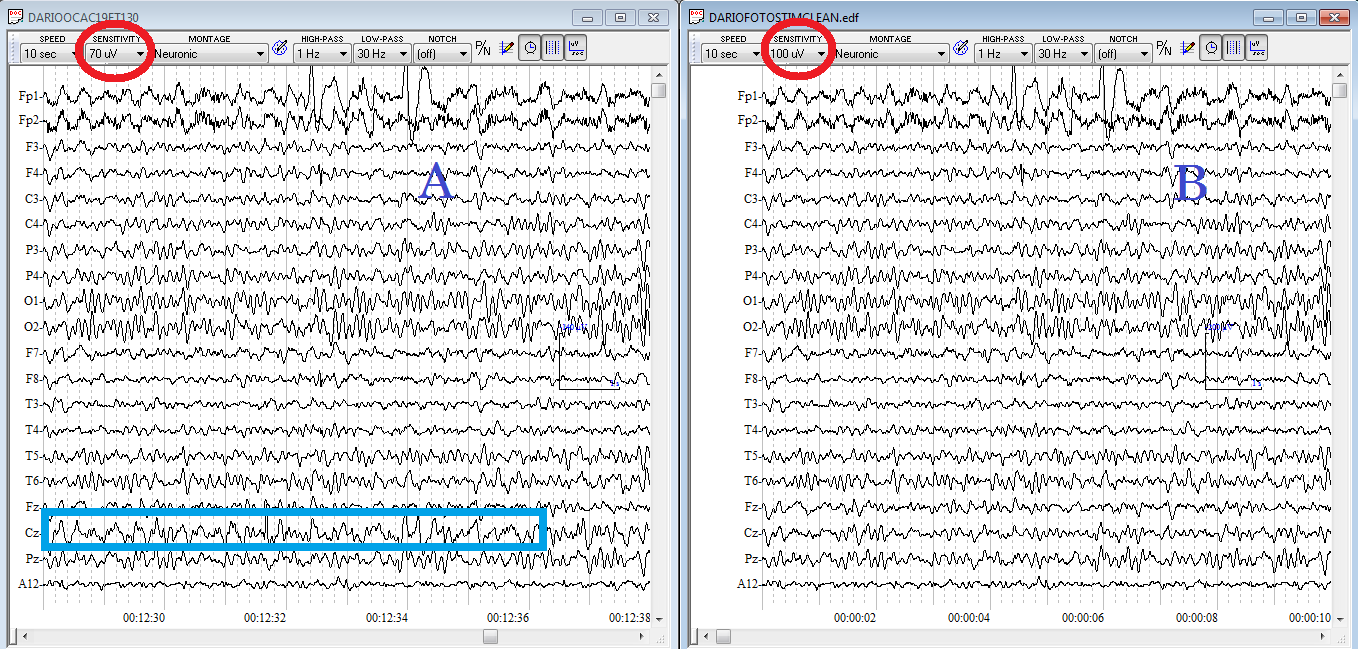 File "A" is the original EEG, which has some noise in the Cz lead signal, so I removed it with ICA,
File "B" is the cleaned EEG, it seems to be the same, but now, the voltage has changed: the voltage of file B is higher than the original, so I had to rescale it to get the same view,
is it expected?
How can I restore the EEG signal to its original voltage level?
Thanks in advance.