Hello,
I followed the tutorial " SEEG epileptogenicity maps" and I have a problem to apply a bipolar montage on my signal.
I am using sEEG data recorded with Neuralynx (.ncs files).
In the process "Standardize", the "Apply montage" option is gray and not available. When I try to click on it, I get an error (see photos).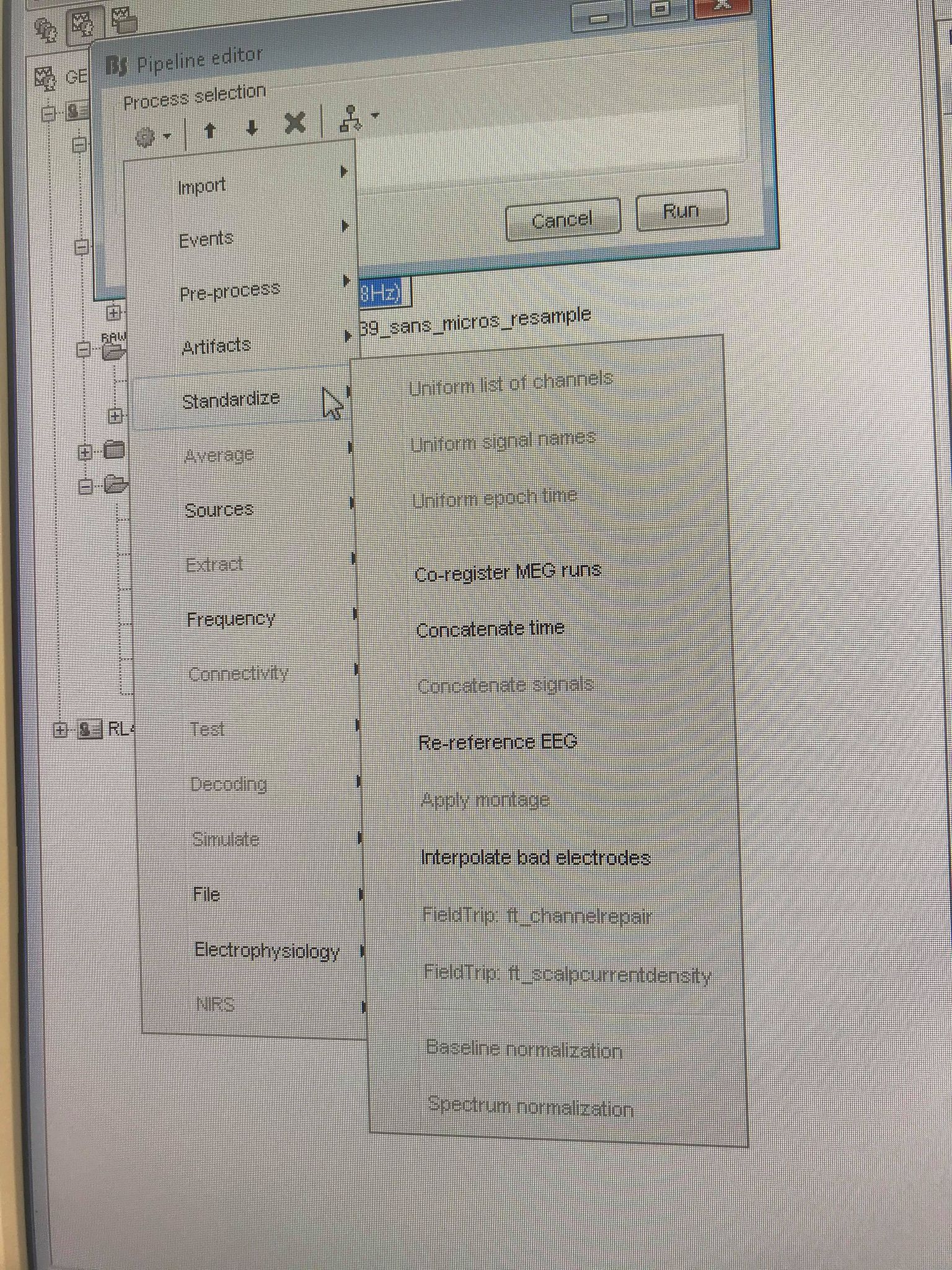 Could someone help? What am I doing wrong?
Thank you in adavance for helping.
Anaïs