Hi Francois & Brainstorm team,
I have imported a lesioned brain into Brainstorm after segmenting in FreeSurfer. However, now I have a question about the various views able to be selected in the 3D viewer (by right clicking the image and selecting "views").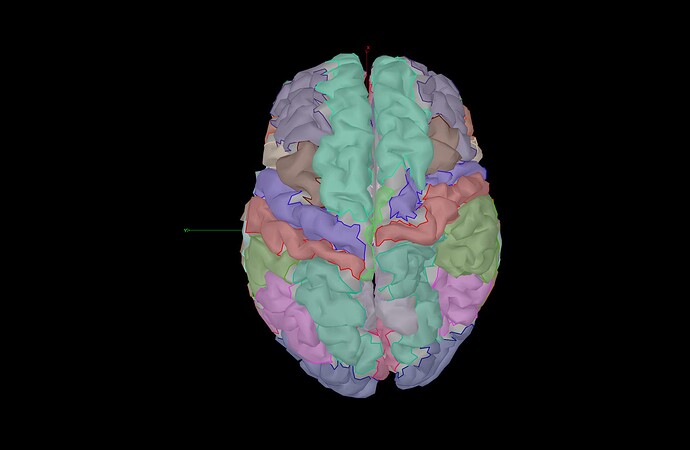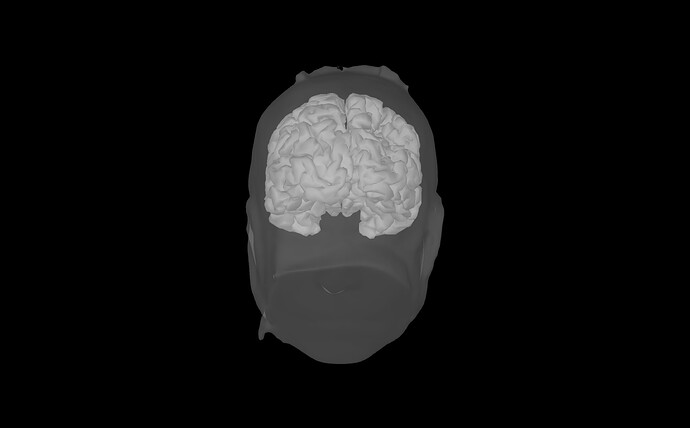 When viewing the reconstructed cortex (lower # of vertices) with the scalp, I click the "view" button, select "back" and get the attached screenshot, which shows that the view is coming from the back but not beginning below the neck.
Next, I click the same view (back) with only cortex (again, lower # vertices) and it looks fine. Note that curve at the back of the brain interhemispheric fissure is present in the raw T1w MRI, so this is expected).
Next, I can view from the top with the Desikan atlas, and segmentation looks ok. Still lower # cortical vertices.
My question: is how Brainstorm registers the default "back" view with cortex an issue if we're doing sEEG source localization? If so, how do we alleviate this?I want to ensure that FreeSurfer/Brainstorm has registered our brains correctly so we may correctly do our analyses. Please let me know any thoughts. Thank you very much!!
Best,
Adam