Hello all,
I have been trying to run a FOOOF based resting state analysis with my MEG data (recorded on 306 channel Elekta Neuromag Triux) and while computing scouts time series we can prominently see this peak at 7hz with harmonics at multiples of this frequency. The same isn't too prominent on the scalp MEG power spectrum, but is very prominent on the power spectrum of the scouts (screenshots of both attached, the one labelled MEG/PSD/A1 (top image) is the scalp power spectrum, and the other one is the PSD of scouts)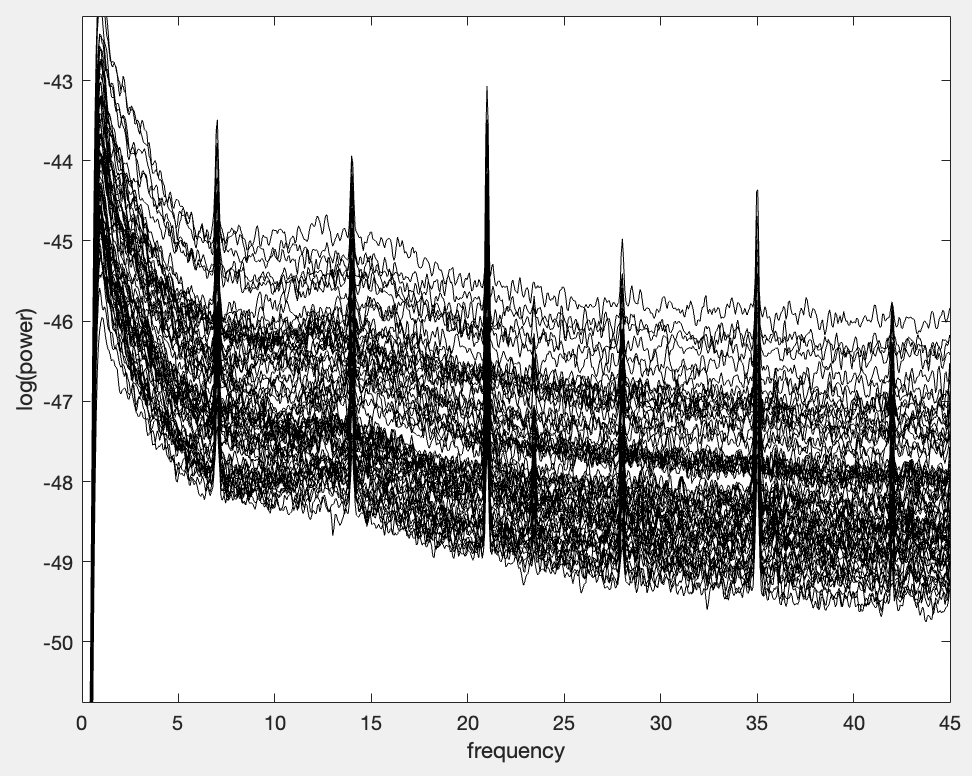 We suspect this is an artifact resulting from interference in Elekta HPI (head position indicator) coils, but we are not completely sure.
Does anyone have any experience of seeing these artifacts before. We are also afraid that it may interfere with the FOOOF algorithm, and therefore developing code to remove the same, but we would be happy to hear your thoughts/ ideas on the same.
Thanks in advance!


Kiran