Dear Francois,
After importing the T1 file and finishing the MNI norm I cannot convert the DWI file to DTI.
I am using the template files provided by BrainSuite, also I used my own MRI files but I keep running in the same error message.
I am working with Matlab 2019b, MATLAB Runtime 2019b for Windows and Brainsuite: v.21a.
Please see the image attached.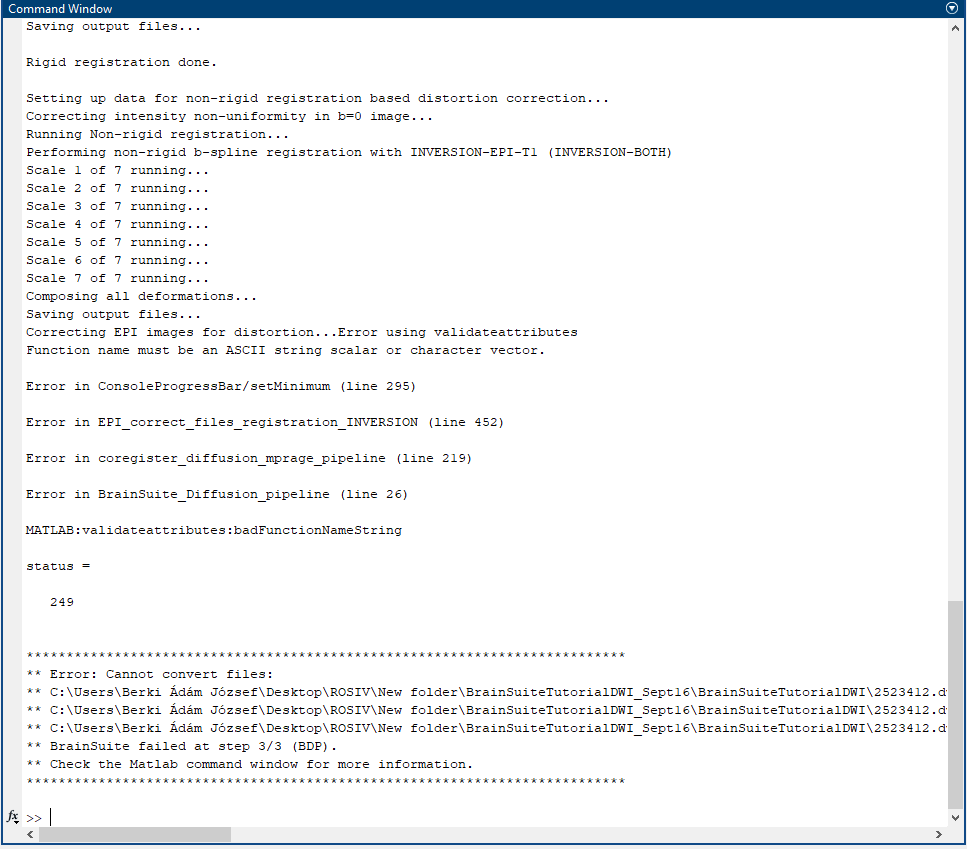 Thank you in advance for your guidance!
Kind regards,
Ádám