Hello,
i uploaded a T1 MRI in brainstorm, following the "import subject anatomy" tutorial. I started the MNI normalisation and checked the fiducial points as described in the Tutorial.
I also installed the SPM and Cat12 Plugin. Then I followed the Tutorial " MRI Segmentation with CAT12"
Unfortunately the results for the tissue segmentation i get, look like this:
when i then check the MRI registration like this,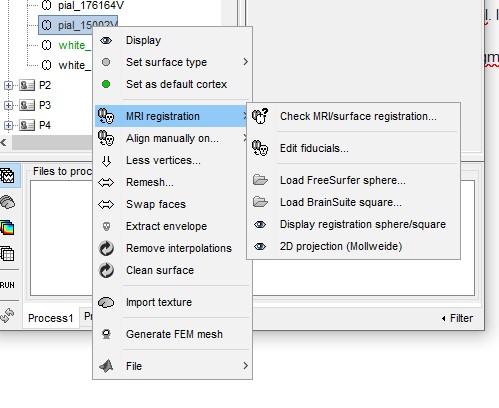 it appears to be more or less correct.

Do you have any idea what my mistake is, or what i need to do differently to get a correct display of the tissues?
Best regards,
Nina