Hello,
I tried to import a MEG recording from a mat file saved with Fieldtrip (which only consisted of preprocessing, epoching, trial/channel rejections and ICA). The epochs and time series appear in a correct way, but the channels are not in the right place (the helmet is turned 90° to the left of the head):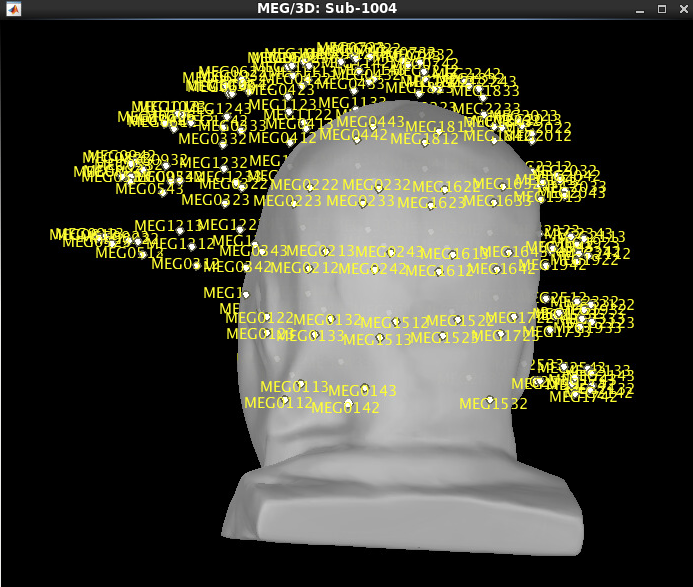 This is strange because they are normally aligned when I import the original MEG neuromag fif file. I tried to add digitized head points to the imported fieldtrip mat, they do fit the head shape correctly, but "Refine using head points" does not fix the channels' orientation. I aslo tried importing channels from the original fif file, but they still are incorrectly placed as opposed to when I simply import the original fif.
I wonder if applying ICA to the data in fieldtrip was responsible for this? or only including MEG gradiometers?
I also get a bunch of error messages saying:
"Warning: the linear projection for the montage is not full-rank, the resulting data will have reduced dimensionality;
Error: Wrong number of coils for channel MEG0123: Cannot import this file correctly...
etc."
But this simply seems to come from the fact I rejected some channels within fieldtrip so I don't know if that's the cause of the issue. Could you please give me any suggestion?