Hello,
I face a problem when doing the coregistration of SEEG contacts on "Brainstorm 17-Nov-2022".
There are 10 contacts with names O1*1 to O1*10. Please see the images below:


However, while doing the registration, the panel indicates 110 contacts for this group of electrodes.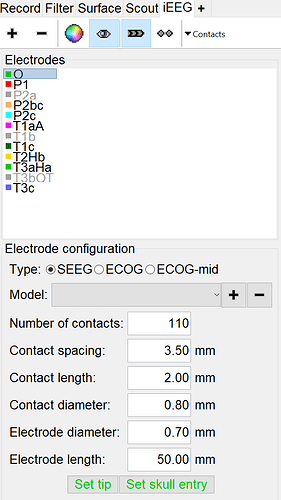 After I change the number of contacts to 10 and set the tip and skull entry, the locations of the electrodes get reversed. Please notice the green bar in the image below:

I wonder if the name of the channels is causing the problem.