Hi François,
I have run permutation t-tests on connectivity matrices (PLV NXN) in condition A and B. I would like to display positive t values (increased connectivity, is this right?) and negative ones (dereased connectivity) in condition B with respect to A. Files of A were put in the right window of process 2, and files of B in the left one. My t values range from -14 ; 14
I can easily visualize significant positive values

but when I try to slide the intensity threshold toward negative values, the percentile automatically slides too and the graph displays all t values. I tried a custom range (-14; -12) but it does not work either.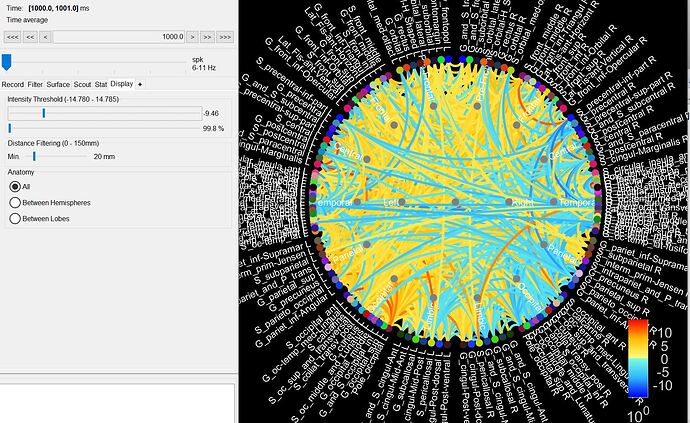 Should I try to the inverse contrast for the permutation test ?
Thanks for your help !
Isa