I have designated each trial for a fixed period (-100 _ +1600 ms), however, after epoching the raw data to its events ( without splitting in time block), the result shows 0-1700 ms blocks. I would like to know which of these suppositions is correct?
Do I have to change some settings before epoching in order to see the pre-stimulus period?

100 ms at the beginning of each trial is supposed to be the pre-stimulus period!

The pre-stimulus period is calculated and is not shown!
figure 1. the window of epoching command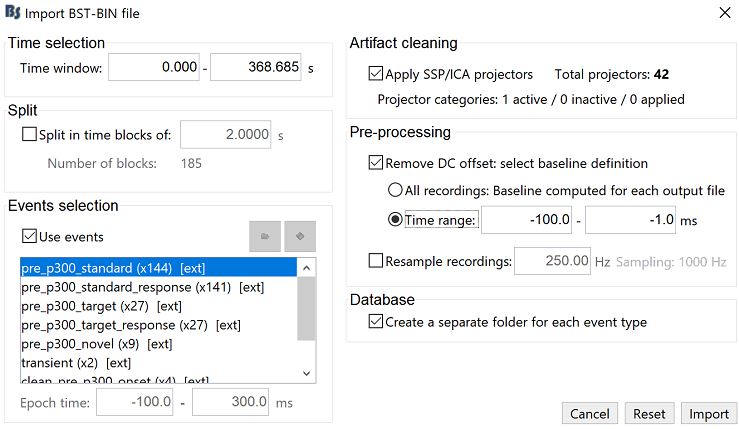 figure 2. averaged of some trials

Thanks
Mona