Hey there.
I am working on time-frequency maps of 2 seconds data(sampling rate=1000).
I have several TF maps for 2 different populations and I am looking to test if the differences are statistically significant.
On placing all the TF files in Process 1 and Process 2 tabs, I get an error that gives the following error: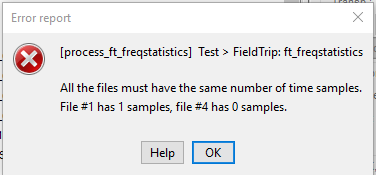 I checked the file but did not find anything wrong about it.
Can you please let me know why this error gets generated and how can the same be fixed.