Hello Raymundo/Sylvain
I wanted to ask about the input files for running tPAC on my dataset. I am trying to do it on an averaged time series data for around 68 trials. Firstly, I extracted the values of only midline electrodes and then did tPAC on the data. I am hereby attaching the details.
Just for an information, the time window of interest is 0-1500 ms, and the sliding time window chosen is 0.33 seconds.
When I'm trying to extract the comodulogram for the same tPAC map. I am getting an error for which I am attaching the screenshot. Please suggest me what should I do to properly extract comodulograms, or if I am giving the correct input file?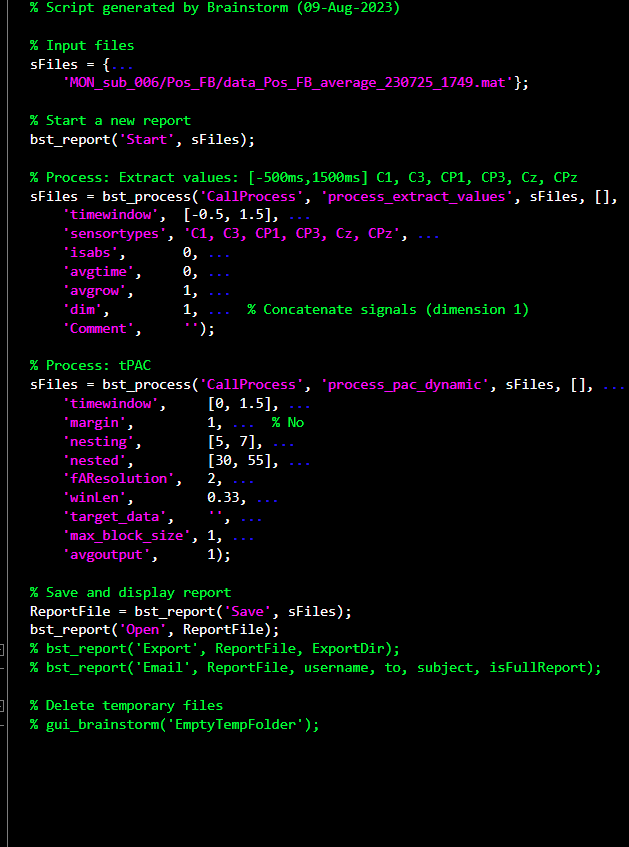 Hoping for a prompt reply.
Thanks in advance!