Hi,
I ran Detect Eyeblink and found one huge deflection at 92 in VEOG not being marked as an eye-blink event.
I have marked it as eye-blink manually (pink). Do you advise me to go through all of the recordings manually and mark eye-blinks,cardiac or movement events? Is there any other less cumbersome way out ?

I performed SSP decomposition; and I guess SSP2 is a better component to remove;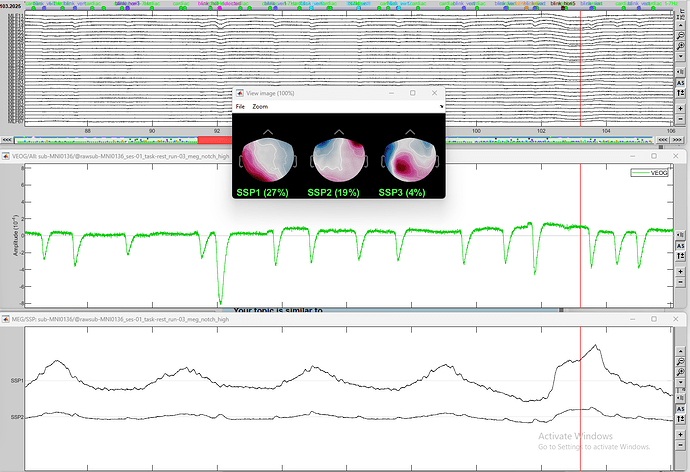 However; After removing component 2; there seems to be an increase in amplitude in the highligheted channels.
Can someone help me - what has to be done here?