Dear Brainstorm Developers,
I am encountering a problem when trying to use FieldTrip dipole fitting on Intracranial EEG data.
When I run "FielTrip: ft_dipolefitting" on the imported iEEG epochs I can only chose to put for "sensor type" EEG or MEG, if I put "ECOG" Brainstorm/FieldTrip won't process it and gives this error: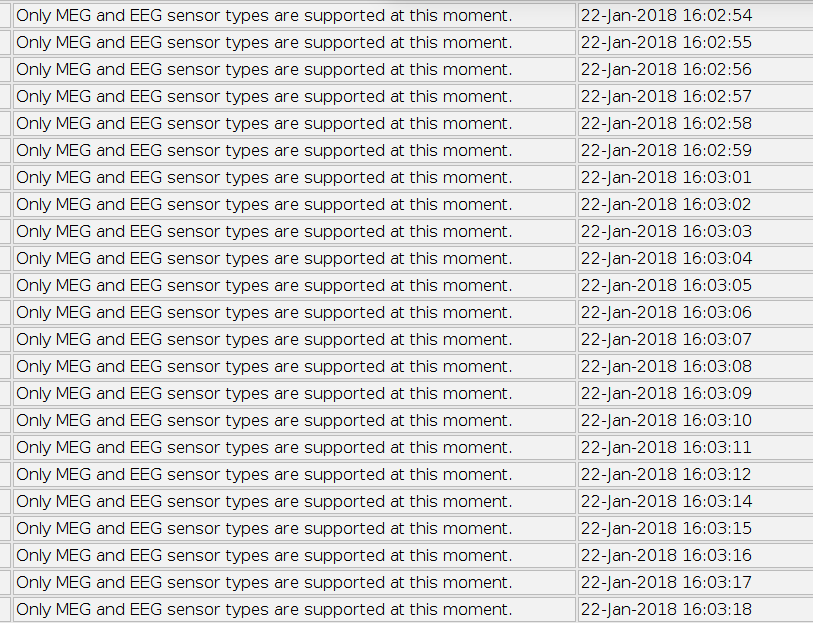 Thus I edited the iEEG channel file and changed the "ECOG" channel types to "EEG", and then I did as follows: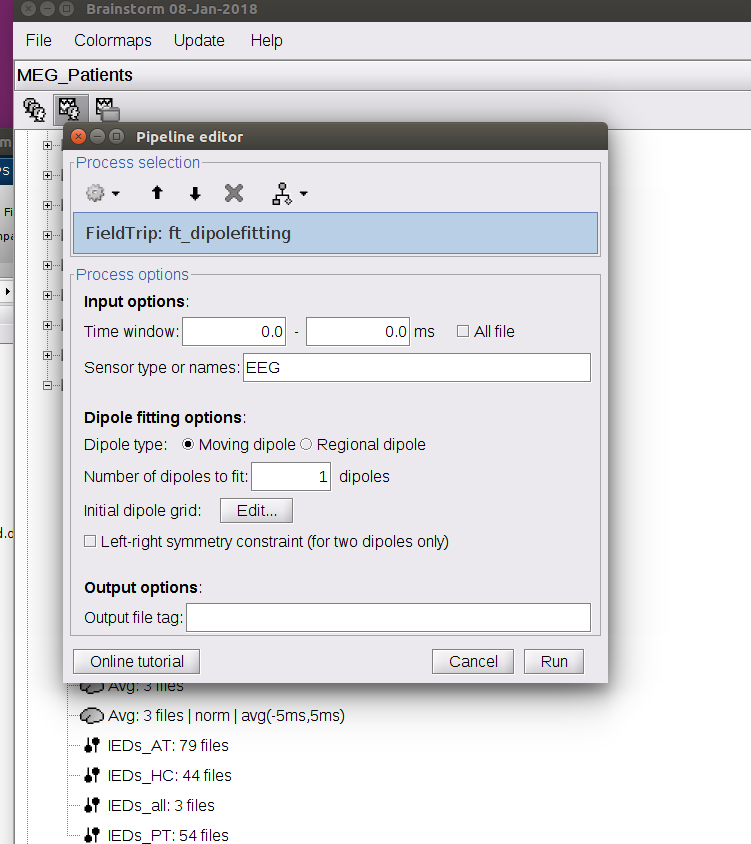 But I still received this error: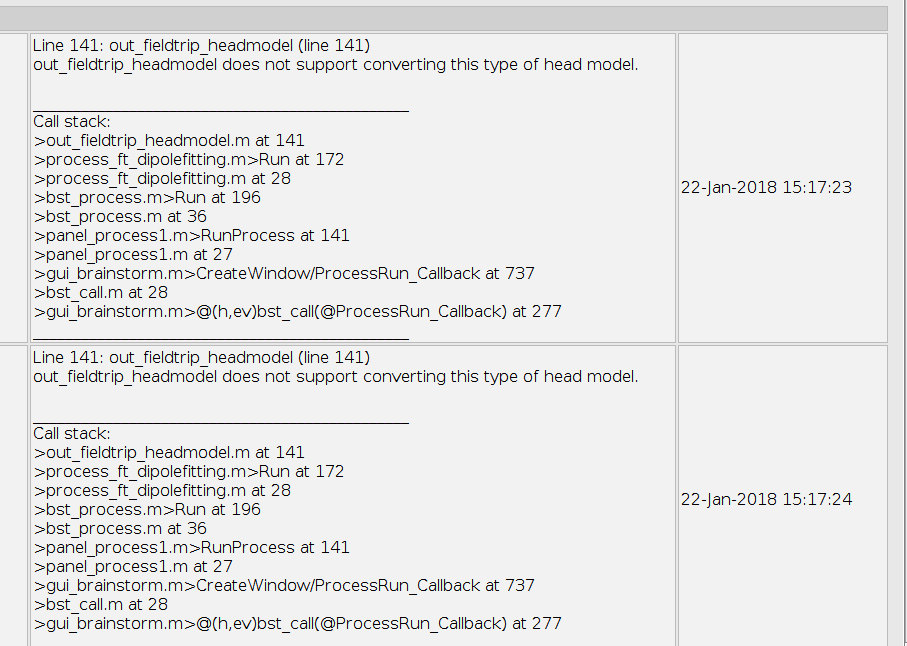 I've been using a one layer BEM model (OpenMEEG BEM(volume) when performing dipole scanning for iEEG using Brainstorm.
However, with FieldTrip, a head model such as a "3-shell sphere" is required for dipole fitting of EEG data.
When I try to compute the "3-shell sphere" headmodel to the iEEG edf channel file, the option does not exist, I can only choose "OpenMEEG BEM'', as you can see.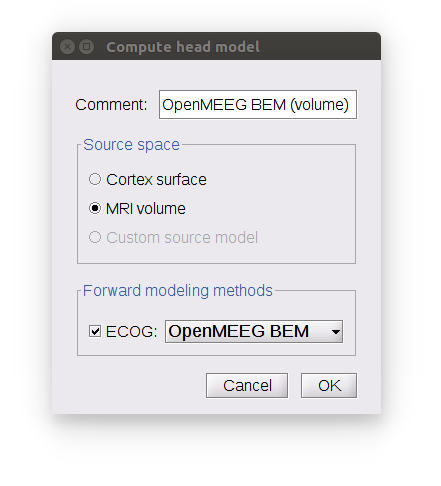 Does anyone have any suggestion as to how to make fieldtrip dipolefitting work on iEEG data?
I understand that a "3-shell sphere" headmodel isn't compatible with ECOG or SEEG channels and data, is there another way to have a headmodel that could work with FieldTrip?
Thank you all in advance,
Michel