Hi all,
I have computed the PSD for some resting state data, and would like to run permutation cluster-based stats for a specific frequency range (beta: 13- 30 hz). I notice that there isn't an option to select the frequency range in the GUI window for ft_freqstatistics. I know the fieldtrip offers this option (cfg.frequency = [begin end], (default = 'all')), so I went to the 'process_ft_freqstatistics' script and manually made a change at line 214 to specify my frequencies of interest: statcfg.frequency = [13 30];
It seems to work, but when I try opening the results from the Brainstorm GUI i get the following error prompt: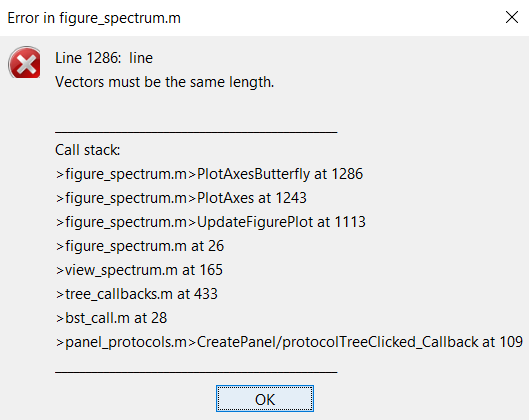 I could export the results to Matlab to view the results, but I'm wondering if it is possible for users to have an option in the ft_freqstatistics GUI window to select specific frequencies and plot the results instead? I'm still very new to Brainstorm and not at all very good with coding, so my 'method' is extremely cumbersome.
Best regards,
Jane