Hello Francois and other Brainstorm experts,
Some team members and I were wondering if some of my results were dependent on the subject's cortical anatomy. To investigate this, we were suggested to look into the gyrification index. As it turns out, it seems like someone wanted to get similar information in the past as you can see from this post:
We did our best to follow the instructions in there, but we hit a few walls. What we think we need is actually to access this process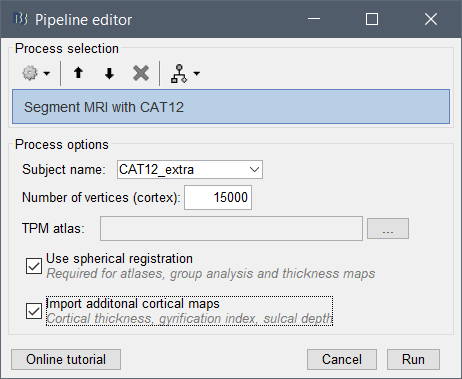 We looked the best we could and were not able to locate it.
Where could I find a step-by-step tutorial of how to obtain gyrification index maps in Brainstorm?
Thank you for your help,