Hello Everybody,
I am wondering how long the "Compute Sources" and "Extract Scout Time Series" functions should take, as it currently performs it really fast which makes me a bit suspicious.
Some information so that some assumptions can be made:
Specs of my PC
CPU: intel i7-6700 (4 cores)
RAM: 8GB DDR4
OS: Windows 10
MATLAB version: 2017B
EEG data information
57 channels
512 Hz sample frequency
5-10 minute recording (between 153600 - 307200 timepoints)
Reference calculation time
Calculation of the headmodel (FEM DUNEuro, surface headmodel): 21 hours
How I currently obtain my scout time series
Overview Functional Data Map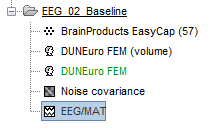 I take the EEG/Mat file and and place it in the "Process 1" tab.
Details Compute Sources [2018]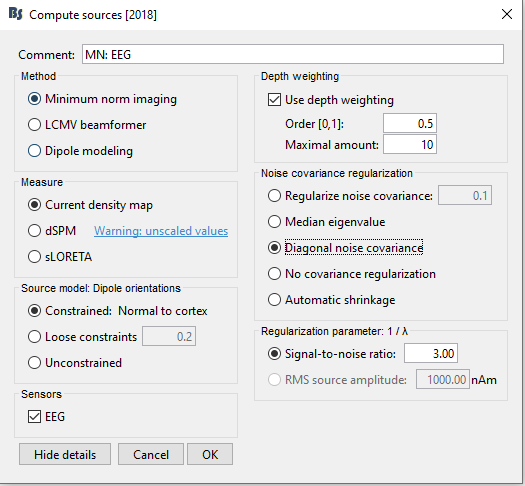 Details Extract Scout Time Series + Timeline Computations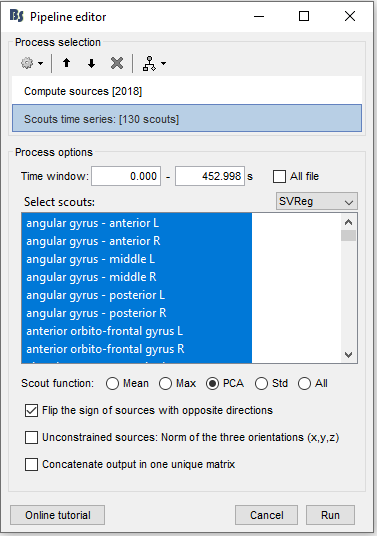 MATLAB output when running this pipeline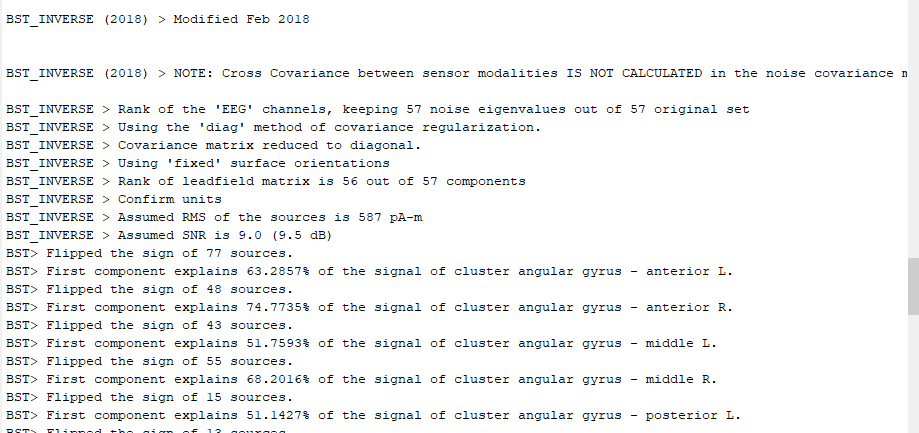 Updated view of the functional tab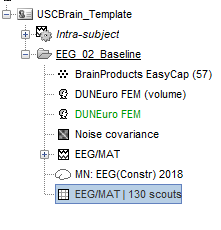 Data structure when I click on EEG/MAT | 130 scouts -> File -> Export to MATLAB
My real question/Why I am writing this long as post
The whole process of calculating the sources and extracting the scout time series took roughly 15 minutes, with most time being spent on the PCA calculation for each scout.
I am suspicious that this is too fast, and that I am doing something wrong here. Are my suspicions correct and if so, where to I make a mistake?
Thanks in advance!