Dear Brainstormers,
I have some problem in computing the head model for few subjects in my sample size. Specifically I have computed the BEM surfaces and I got a really bad result: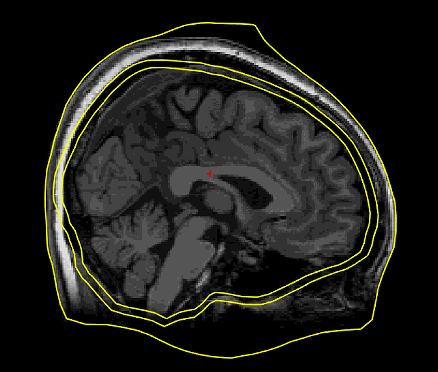 I worked on it and I fix the outer_skin surface using other software (e.g. headreco, FreeSurfer etc.). Now the surfaces are fine but I am not able to compute the head model since I keep receiving this message: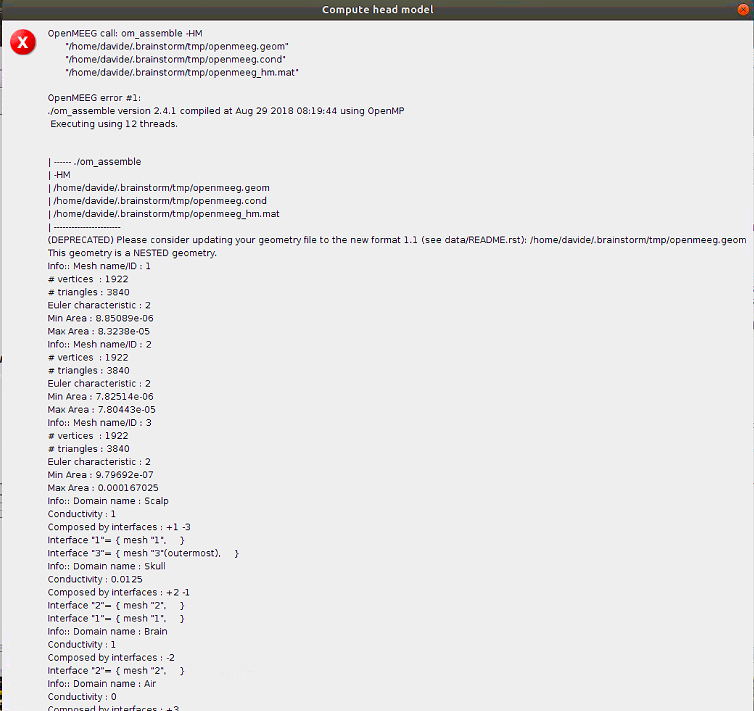 Initially, I was thinking that it might be related to the different number of faces, vertices. So I fixed this and now they are the same for all of surfaces but nothing has changed.
Do you have any suggestions?
Thanks in advance