Hi,
I am using brainstorm to get the mesh. My question is, Is there any way to add the electrode sheet inside the mesh, making it part of the tetrahedral mesh or hexahedral mesh.
as you can see in the following figure that one unwarped braintorm the as the electrode sheet was not part of the mesh with 0 conductivity the potential isnt 0 at that point.
Can I have the electrode sheet model purple within the meshed brain.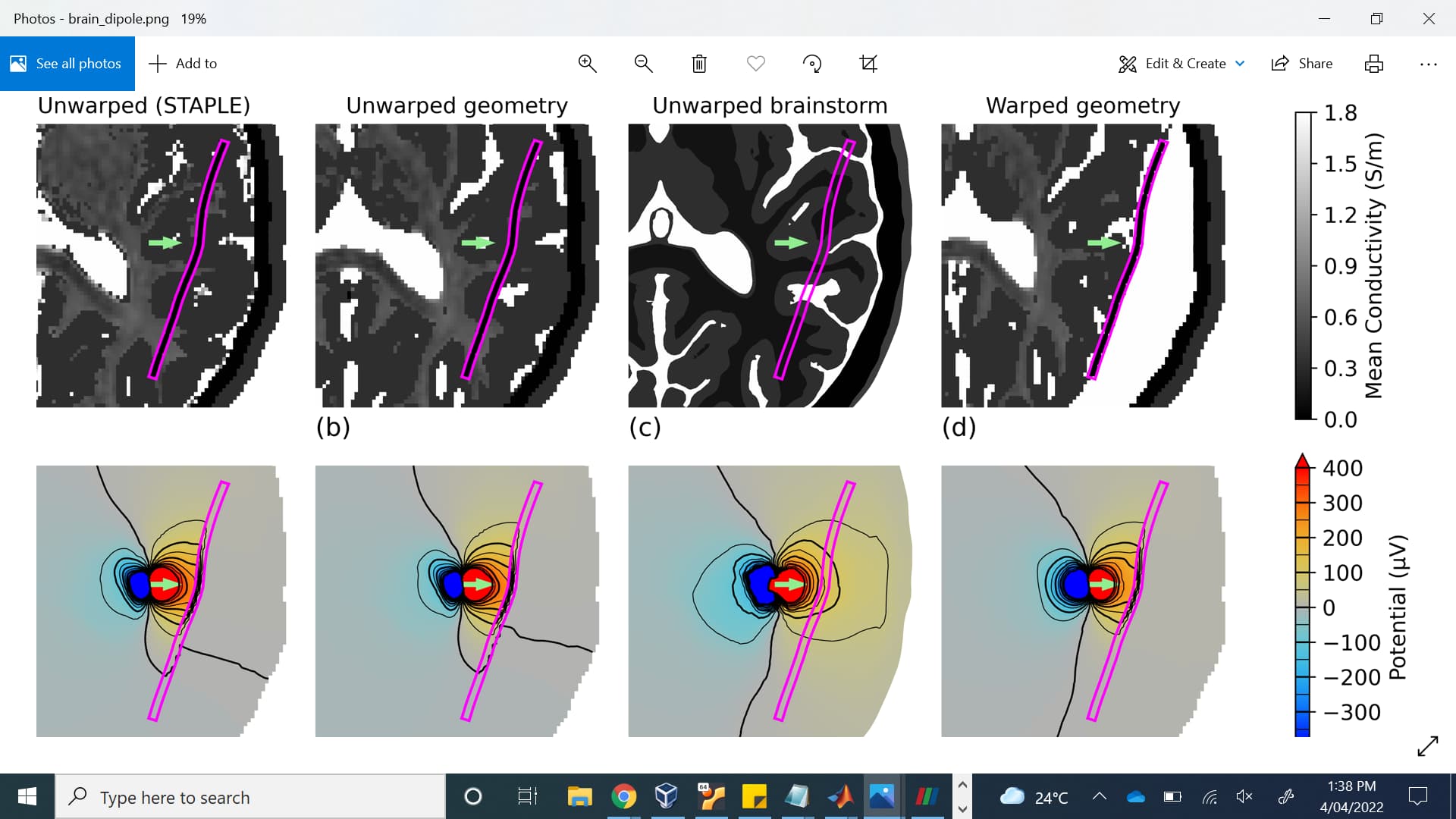 regards,
Saima Safdar