Hello,
I am newly learning brainstorm.
Thanks a lot for your clearly tutorials.It really helped me a lot!
Since I don't have the individual anatomy file, I used the templates. However, most of the participants's MRI registration view is like the picture shows. The green points are just on the outside of the cap. Have you encountered the situation like this and do you know how to fix it? Thanks in advance!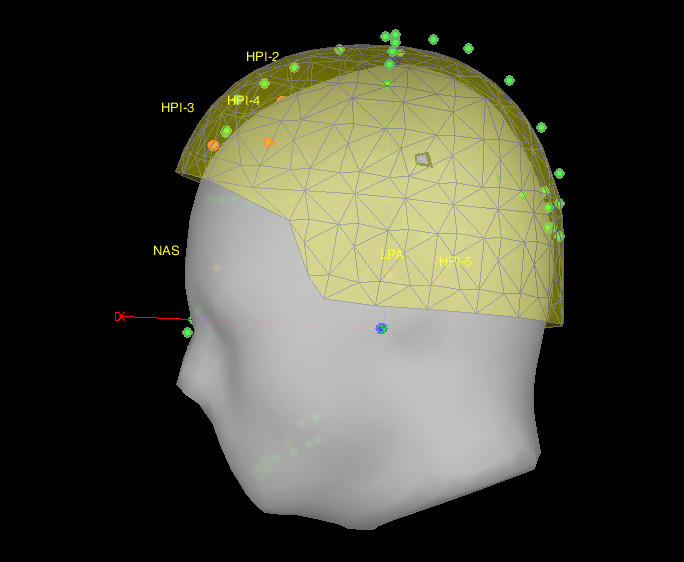 Best regards,
Qianru