Hello, I am currently doing EEG traceability research, because I only have the subject's EEG data and no MRI data, so I used the MRI template. I used the T1 image in the MRI template for MRI segmentation.
I tried to used cat12 and fieldtrip to do MRI segmentation, but they all reported errors.
When I use cat12 for MRI segmentation, it will report an error Input must be a row vector of characters or string scalar. I tried the t1 image in the two MRI templates, and both reported this error.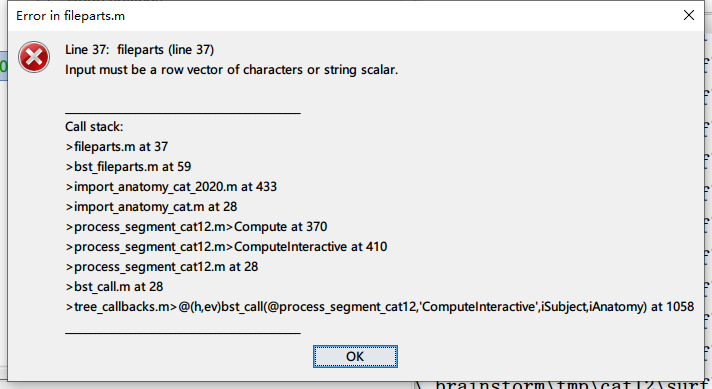 When I use fieldtrip to do MRI segmentation, it will report the error the segmentation is empty.Of my two MRI templates, one can use fieldtrip for MRI segmentation normally, but one will report an error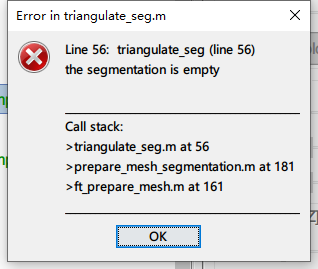 My computer version is window10 (1094), the matlab version is r2019a, brainstorm and spm, cat, fieldtrip are the latest versions.
I also reproduced the whole process on a mac computer and it will report the same error.
Mac computer version (10.14.6 (18G5033)), Matlab version (2018b), each toolbox is the latest version.
I would like to ask if anyone has encountered this problem? Can someone help me? I have been troubled for a long time and I really want to solve this problem.
The following is my error code, the t1 image in the corresponding mri template, and the export file of my entire project.
https://drive.google.com/drive/folders/1l7Wfs3d0sZfaGzFB0sn2Da2Hr0Cs2IVP?usp=sharing
https://www.dropbox.com/sh/vhf0105q6v2igu1/AACm0rBd5kNTjX_IAoJGFkC5a?dl=0