Dear Brainstorm contributors,
I have a little issue I could please use some help with.
I'm attempting to insert a connectivity matrix of dimensions [133x133] back in Brainstorm, where I'd like to visualize it as a graph as I know this is a feature of the software. I imagine it looking like below:


The matrix I am using is an exported and Matlab-processed version of a connectivity matrix previously obtained in Brainstorm using the AAL3 parcellation having 133 scouts.
To do this, I've been following this great answer for a similar Brainstorm issue: Connectome viewing - #6 by Francois. I have been able to follow it until reply 6, inclusive. At this point all seems to be good as I already have a channel file and head model. However, I run into the following issue: the number of head model scouts seems to be incompatible with the number of signals of my matrix, for both unconstrained and constrained models:


This is despite the fact that I've selected the AAL3 as the MRI template for the analysis.
And then I realized that the head model (the cortex file, more precisely) I use is built onto a DKT parcellation (having 110 scouts), as shown below: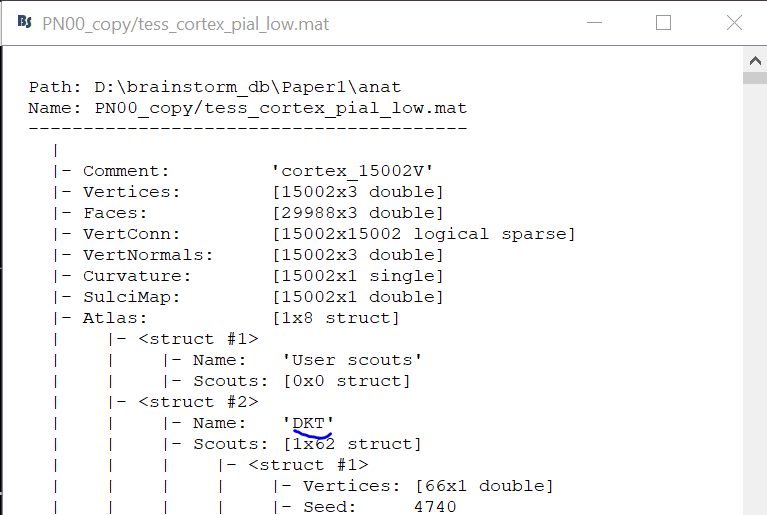 Is there any way I overwrite the parcellation the MRI template is built onto? Or do I have to find a different MRI template? And also, is my goal possible - that of plotting a graph from my matrix?
Thank you!