Hi there,
I was wondering if you would have any solutions to the following problem. Our experiment has four different conditions (dual-task, single-task, walking, and rest). I am trying to obtain an average/sd HbO figure for each condition across all participants. So far, I've tried to do this in two ways.
The first way, is I obtained an average file for each participant (I attached the dual task average figure for one participant as an example) and then I would try to average those files together across participants. However, when I do this, I get an error message indicating that the matrices have different sizes. This might be due to the fact that I ran some pre-processing steps prior to averaging the trials, which may result in a different number of matrix rows for each participant file.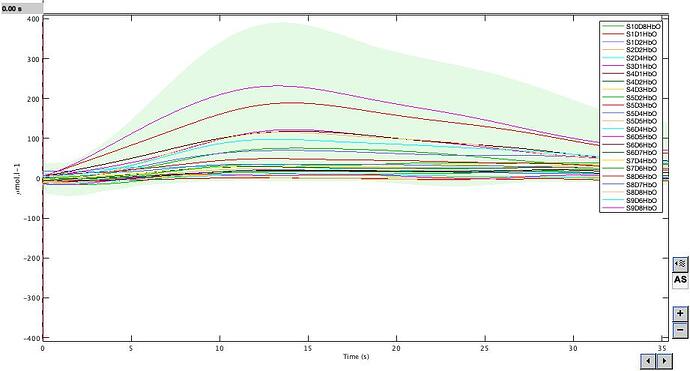 The second way I tried doing it was by inserting the individual participant dual-task trials in the processing toolbox and averaging them together (rather than averaging the average files). This resulted in some strange looking figures (attached an example). I was wondering if there was an easier way to obtain the average HbO across participants for a specific condition? Please let me know if you happen to have any suggestions.