Hi Team,
I am confused - if I should be editing the MRI Fiducials after importing the subjects. I am informed that the right procedure would be the same person who marked MRI fiducials should be editing it in Brainstorm as they know precisely where the fiducials were marked during recording.
In the tutorial; it's mentioned that the fiducials as seen are an approximation. So, should I edit the MRI Fiducials or just proceed with the default markings? The TODO enlists "the import function to read the correct fiducials positions automatically." - Is it implemented ?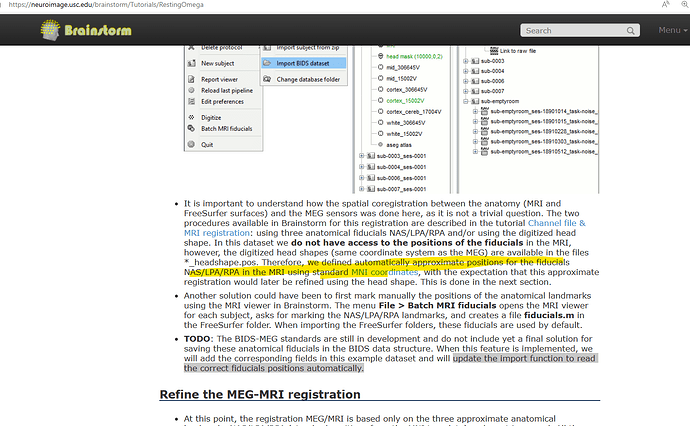 Also, which fiducials are the blue, red points representing? and the red/blue/green segments ?