I wanted to compare OS and BEM forward models, but I got much larger differences than expected (median around 20%, but up to 1000%, and this is for the field vector amplitude, not power). Then I compared BEM with 1, 2 and 3 compartments and again the differences are much larger than I think they should be (10-100%). Here are some figures: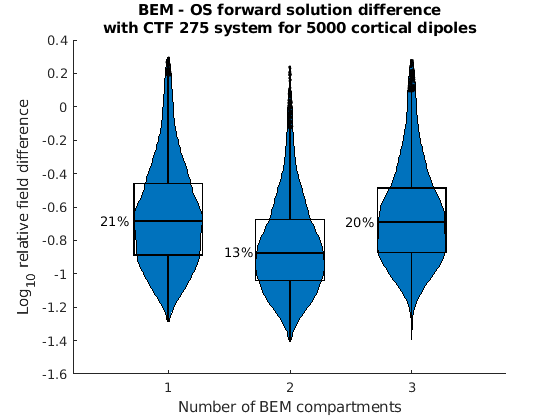 Those upper tails go above 100% but these sources [edit: after correcting figure mistake] are where you'd expect more error (near the surface boundaries and radial sources). This is comparing BEM with 1 (brain) or 2 (+skull) compartments: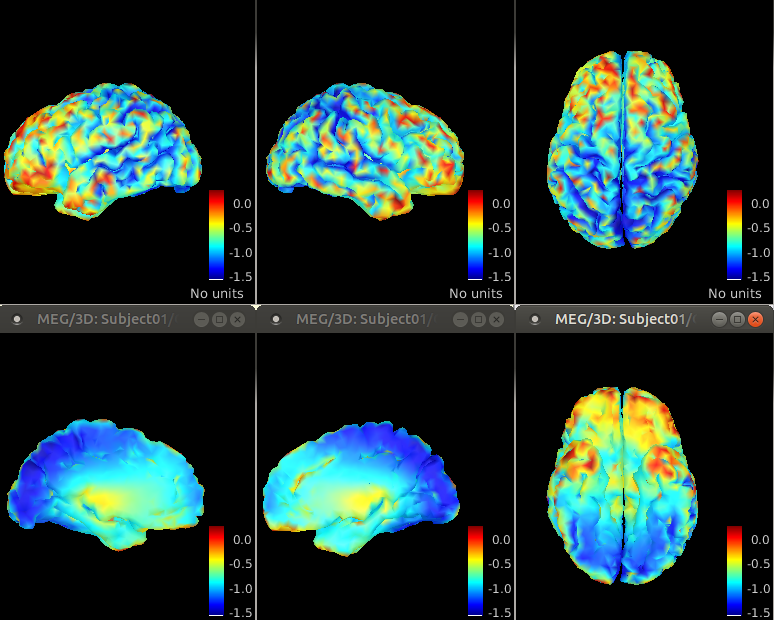 BEM with 2 vs 3 compartments, or OS vs BEM look roughly similar. I got the same when selecting "adaptive integration" or not.
I hope it's something I did wrong, but maybe this is "normal" and just much worse than I expected. Can someone else reproduce this?
Thanks,
Marc