Hi Brainstorm experts,
I am trying to run some source localization on the HCP MEG data and calculate the source connectivity using the Deskian-Killiany atlas.
In HCP, there are two different sets of anatomy that I can load into Brainstorm directly. One is the HCP preprocessed anatomy, and the other is the Freesurfer files.
I will need to load the HCP preprocessed anatomy because the MEG signals that I will be using also went through the same preprocessing pipeline and this allows me to have auto co-registration.
However, it seems like the Deskian-Killiany atlas (the *h.aparc.annot) is only defined in the Freesurfer surface that cannot be directly loaded onto the HCP preprocessed anatomy surface. These atlas can be automatically loaded and map to the cortical surface if I load the Freesurfer anatomy, but doing so does not allow me to do the co-registration with the sensor data. I am assuming the Freesurfer folder alone is missing some important information for auto co-registration because it didn't go through the HCP preprocessing pipeline.
Here is the co-registration with the HCP preprocessed anatomy on subject 100307: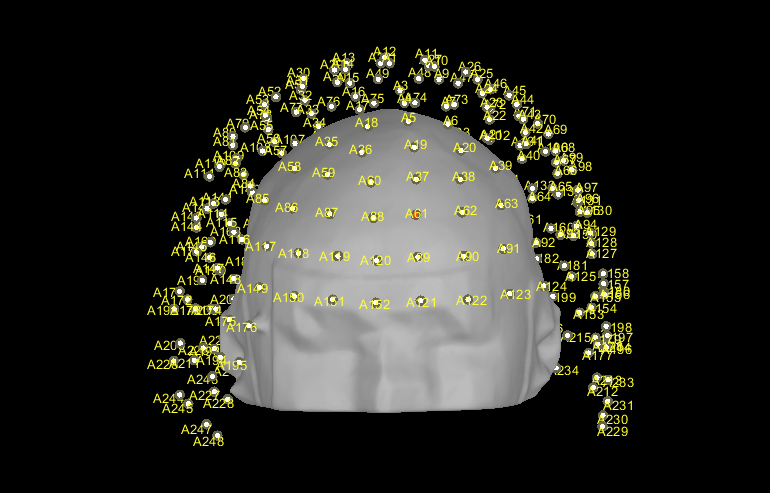 Here is the co-registration with the Freesurfer anatomy on subject 100307:

You can see that these two are different. I am assuming that the HCP preprocessed one is more accurate.
Is there a way to work around this? Maybe somehow map the parcellation in Freesurfer surface to HCP preprocessed surface?
Thank you,