I am trying to perform "dipole scanning". Right now I have about 200 individual dipoles generated for each of the epileptic-spike-epochs. Currently the procedure I follow is to carefully open the parent folders for each of the dipoles and select each of these dipoles (200 dipoles!) and finally right click and merge them.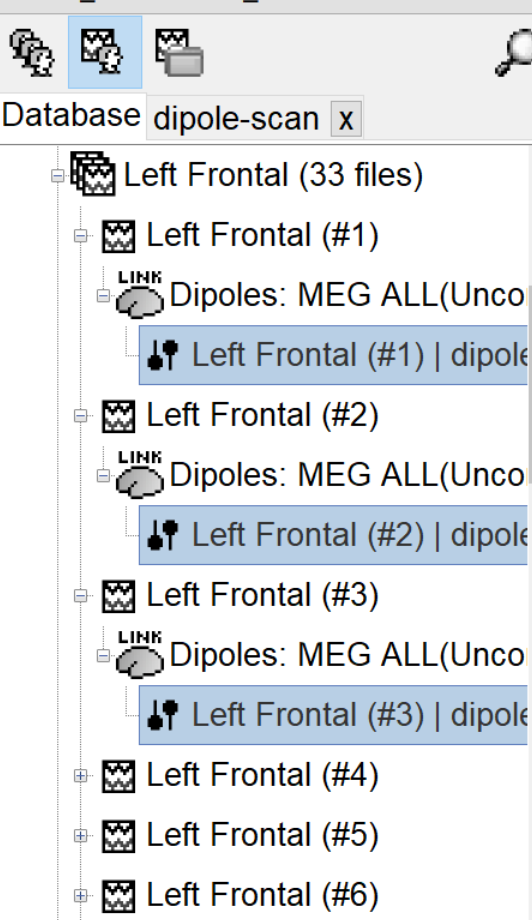 I am looking for a more efficient way of selecting these dipoles. I tried to use the "search database" tool, but although the result shows the dipoles I desire, it also contains the parent folders. So again, I need to open the parent directories and meticulously select all the 200 dipoles.
P.S.: I tried to drag and drop the dipoles into the process tab, however, it seems that the process tab cannot read them.