First of all, thank you very much for the invaluable help! I am almost there, but I'm running into a final bit of trouble.
Following your indications, I computed the scouts time series like this (averaging my unconstrained sources, as it's a volume head model but I only want 214 scouts time series):
And then simulated the full source maps from the scouts like this: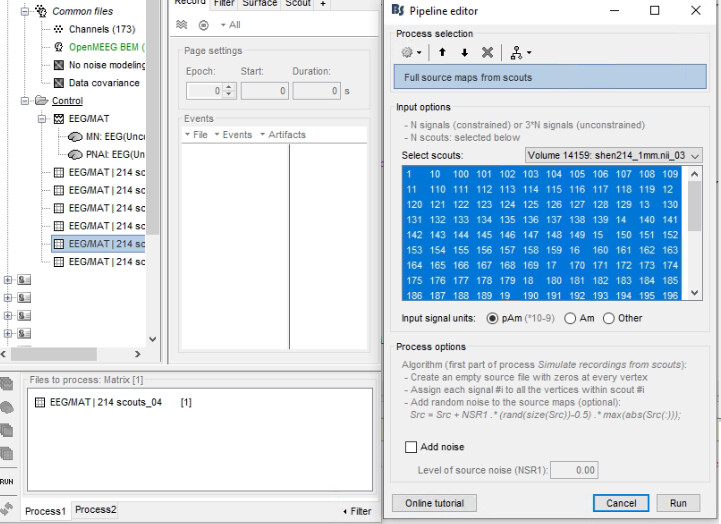 But then I get this error:
---
** Error: [process_simulate_sources] Simulate > Full source maps from scouts
** With unconstrained source models, each scouts needs three signals, one for each orientation (x,y,z):
** Signal(1)=>Scout1.x, Signal(2)=>Scout1.y, Signal(3)=>Scout1.z, Signal(4)=>Scout2.x, ...
** The number of expected signals (3*Nscouts=642) does not match the number of signals in the file (214).
**
---
Lookin at the code, it seems that this last step does not accept constrained sources with a volume atlas? However, I only want 214 time series, is there a way around this?