Hi,
I am wondering how to do static connectivity (e.g. averaged across epochs, rather than one output per epoch) with the latest update? Previously, I used these options: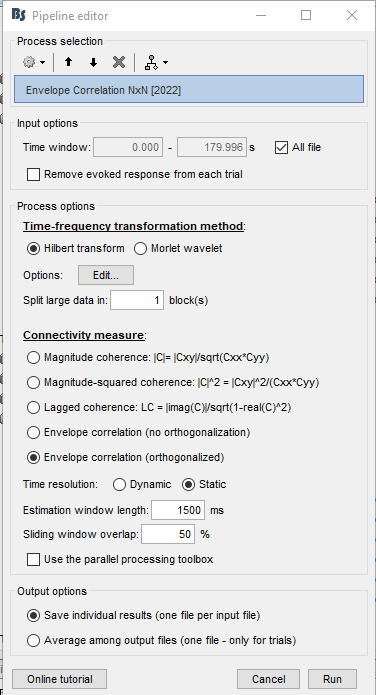 However, the 'static' option is no longer available. 'Average over epochs' doesn't seem to do it either.
Is there a way to get the 'static' option? Thanks!