Dear Francois and BST users,
I'd like to ask a question about the head mask. After importing the subject's anatomy (freesurfer folder), I obtained an extremely wired head mask shown as follows: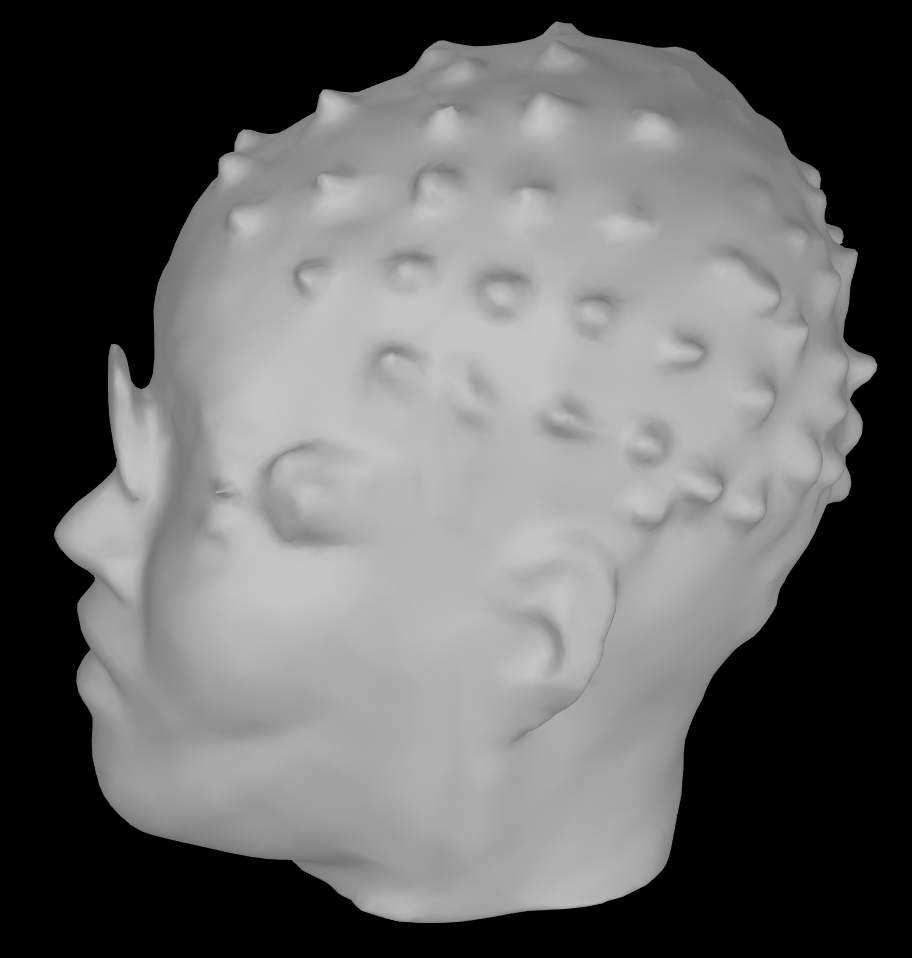 I assume the 'rhinoceros horn' on the nose may be due to the small mirror in front of the face during MRI collecting. However, I have no idea about the 'spikes' on the scalp and what may cause it?
Is this head mask ok for further source estimation analysis? It seems that I can do nothing since all things are automatically imported from the freesurfer folder.
Looking forward to your kind reply and thanks in advance.
Best Regards,
CHEN CHENG