Hello,
I want to display the ECoG signal on the macaque cortex. (using the anatomical dataset in the tutorial).
* I use Brainstorm standalone on Windows 10.
First, MRI data were aligned and surface data were imported according to the procedure manual.
Then, I imported my ECoG data and displayed it on the cortex with "ECoG -> display on cortex".
However, the area where the signal is displayed is too large for the electrode size.
As a test, one channel is placed at a distance from the other. You can see how large it is.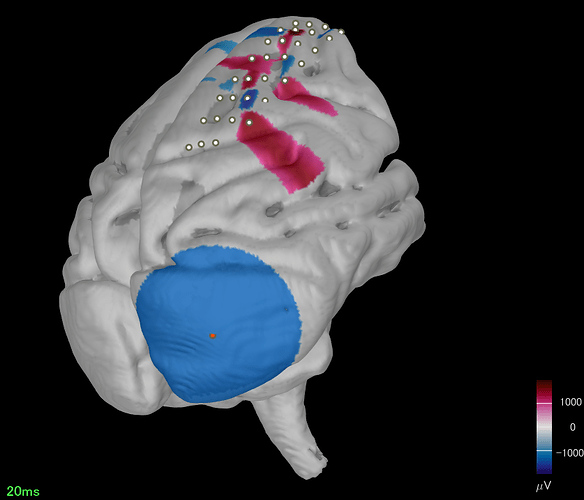 I would like the signal to be displayed on the bottom of the electrode. My vision is like this...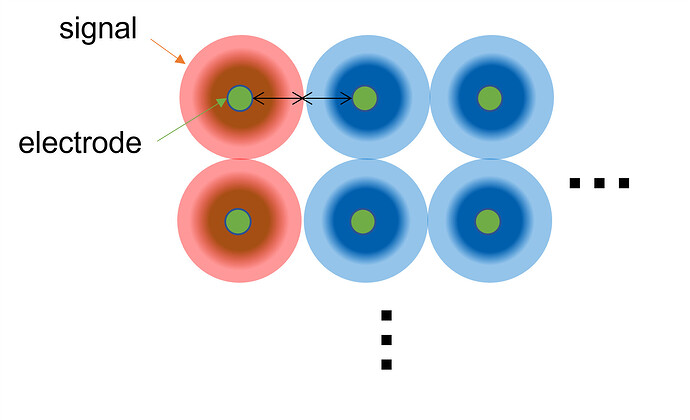 Can the signal spread be adjusted?
As
@Francois
says
here
, the parameter "excludeParam" probably determines the vertices to which the signal values are assigned, but is there any way to adjust this?
If < 0, exclude the vertices that are further from the absolute distance excludeParam (in millimeters)