Hi,
I came across this channel in the PSD of a notch, high-passed filtered noise recording signal.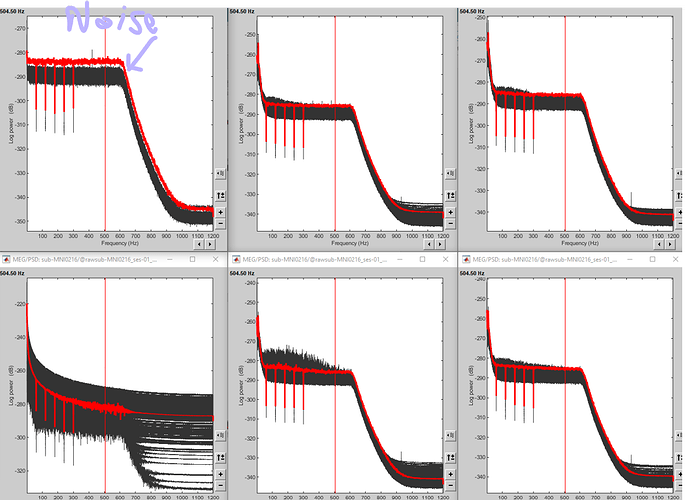 However, the channel seems to perform well in task recordings as per the other 5 sub-plots of 5 different trial task's PSDs.
Can you help me understand if I should mark this as a bad channel ?