Hi BrainStorm community,
My name is Rachel. I am new to BrainStorm. I am working on sEEG recordings.
(1) I downloaded a pubic sEEG recordings online. This patient's MRI and CT are provided in .nii format and co-registered to the Talairach coordinate space. The eye area is covered with black strip. So after I import the MRI in brainstorm, I cannot set the NAS/LPA/RPA. I have the channel_file. I want to generate a forward model with the data I have. The tutorials I read all require NAS/LPA/RPA points to proceed. Am I able to generate a forward model with what I have?
(2) I am also trying to build a simple simulation of sEEG setup. I use the template "MRI: ICBM152" anatomy. And I choose some sEEG electrode positions by hand(I make sure the positions are inside the cerebrum.) And I run 'compute head model'. And I got the error below.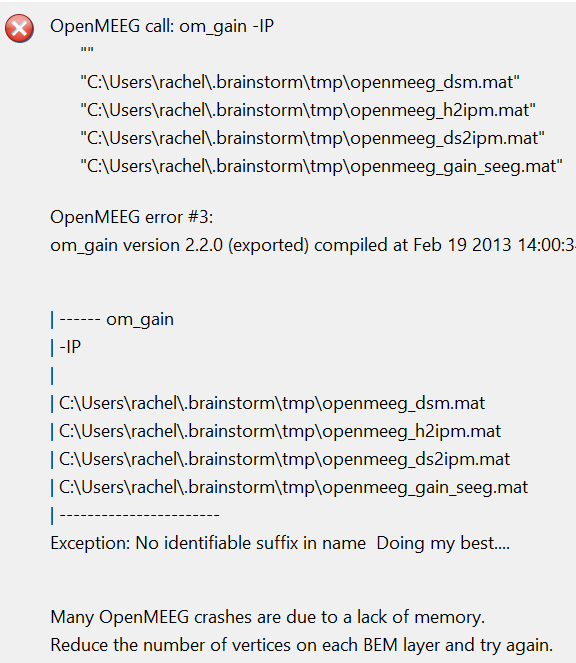 Is this a wrong setup? I saw someone had the same error before. And there is no solution in that thread yet.
Thank you in advance. Thank you for this wonderful tool.
Best wishes,
Rachel