Hi,
I noticed that after updating to the current Brainstorm version (February 2021), the 4D export to SPM from my previous protocols produced Nifti files with a correct origin (i.e. at the anterior commissure). However, creation of any new protocols after the update is currently leading to the origin coordinates being assigned to the very extreme of the Nifti image. See attached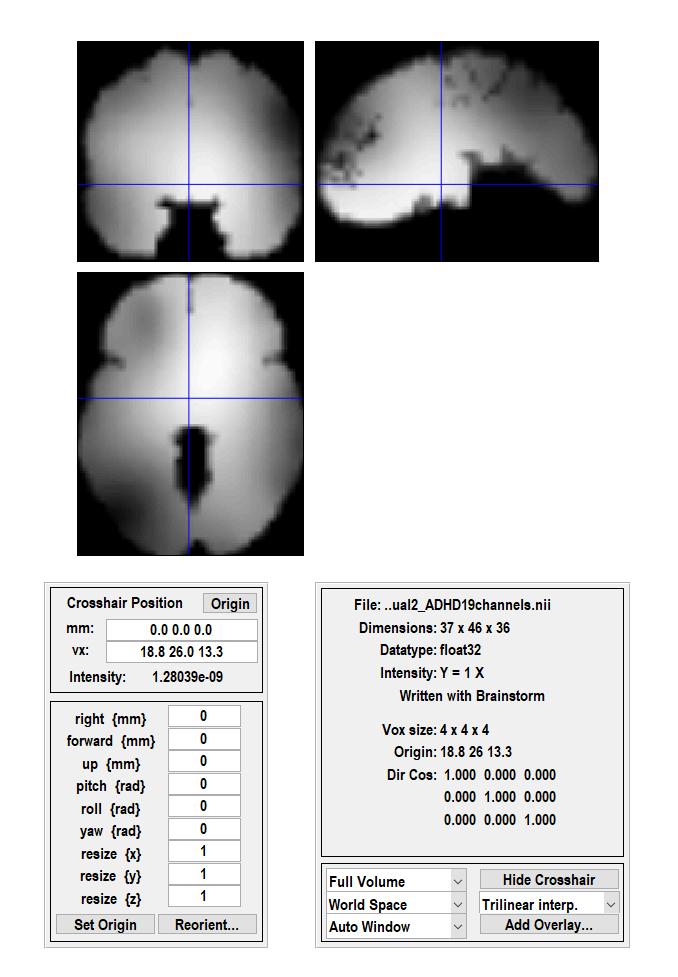 After a lot of trial and error (I am talking days:), I managed to work out that this appears not to be due to any differences in electrode locations, head model or lead field configurations, but rather a simple change in the default anatomy file (ICBM 152). Double clicking on it in Brainstorm February 2021 version it appears the World coordinates are already present and equal to the MNI coordinates, whereas the older ICBM 152 template (Brainsuite 2016) does not have World coordinates initially defined at all. See images attached.
Essentially, the o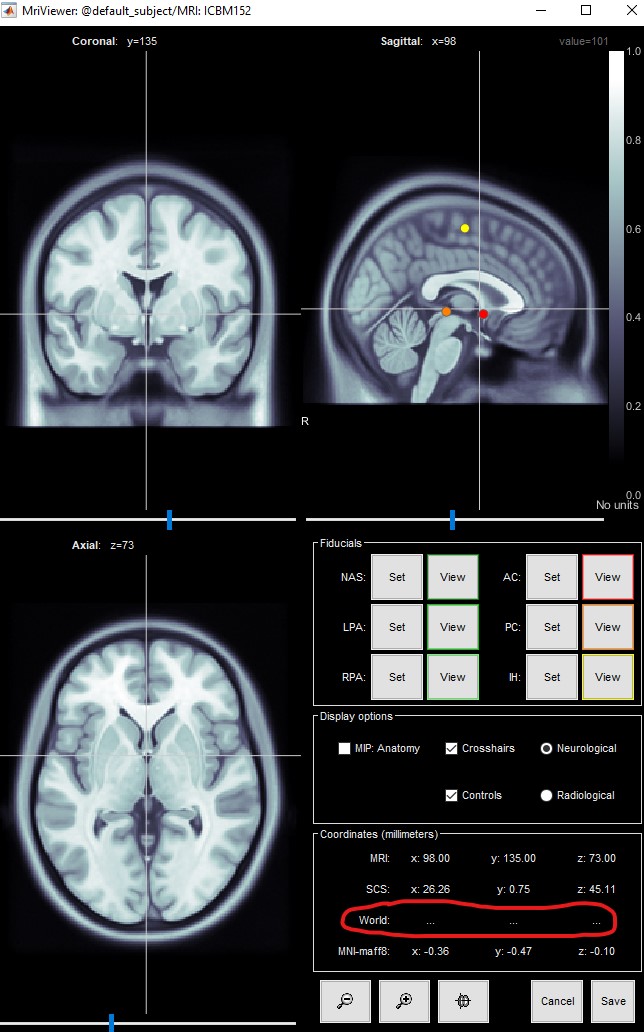 rigin is correctly exported only when using the old ICBM 152 template, which is not the case if one uses the new ICBM 152 template.
Let me know of course if you find similar behavior on your end, and if so, I hope this can be remedied in future releases.
Many thanks, Tomas