Postcentral Sulcus

The post-Central Sulcus (postCS) forms the posterior limit of the post central gyrus. It is parallel to the CS and is immediately caudal to the CS. It also starts at the interhemipheric fissure and runs inferiorly and anteriorly towards the Sylvian Fissure. It can be a continuous sulcus, or show true interruptions.
When continuous, drop the first point of the curve high in the dorsolateral surface of the hemisphere, close to the interhemispheric fissure (1), and check in coronal and axial slices (2a-b) as was done for the CS and the preCS; then drop the inferior end close to the Sylvian fissure (3).
The postCS often starts in the form of a V . For the purpose of brain alignment it may be best to choose the anterior branch as the superior end of the sulcus (4) since it seems to be the more consistent course for this sulcus.
On occasion, the postCS can be doubled. For consistency, the posterior sulcus should be selected as the curve to trace (5).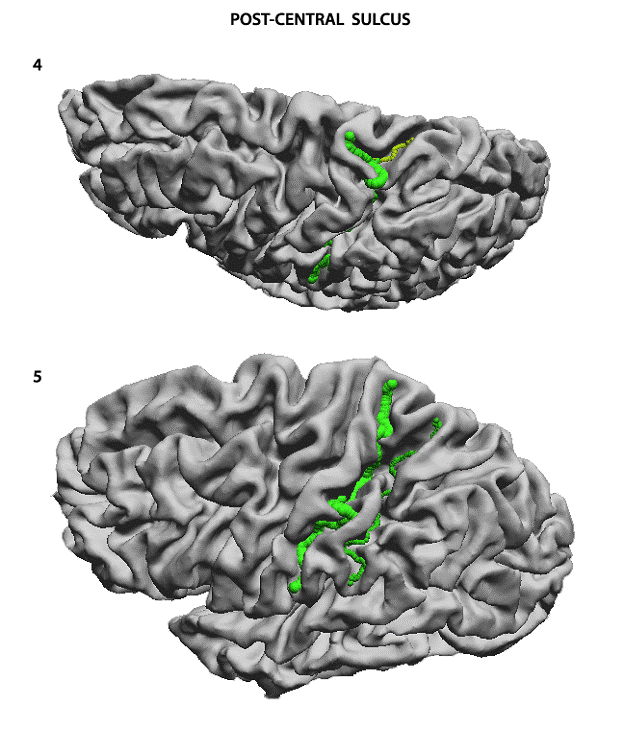 Select the posterior, thinner line, as the curve to trace in (5)